Nambour's Phunny Pharmacist Hugh McVean humiliates suppository Patient PUBLICLY.
Below the TEXT and images, are the URLs/hyperlinks to the many aspects of this topic.
Click on either image or HERE to see a directory of many mentions of the McVeans.
[The sign in the top right of the photo above is a 'roundabout' street sign. It is not a 'thought bubble'.]
A doctor had prescribed a suppository for a patient. Of course, to obtain that prescribed suppository, the patient had to have that prescription filled by a pharmacy. I am sure that most people would realize that that information was confidential. People would expect that a pharmacist, being a supposed professional, would know that that information was of a highly confidential nature, and would treat it so. Well, not so the for the criminal parasite Hugh McVean. For parasite Hugh McVean, that was the opportunity to tell a public joke, attract attention to himself as being a 'powerful' person, at the expense, humiliation and embarrassment of the patient, his EMPLOYER'S CUSTOMER, another human being. No doubt parasite Hugh McVean thought that he would display how powerful he was if he could humiliate another human being.
How would the reader feel to be confronted with that in a PUBLIC SETTING?
We, [and others] wrote: I will detail the incident. It was a public gathering. Apart from parasite Hugh 'Mr Hanky' McVean, his wife and my sister Coral McVean and myself, McVean's victim on this occasion, [neither Coral or myself - on this occasion], as well as many others were present at this time. McVean launched into his 'joke'. He said it was so funny for him. His 'victim', then present and PUBLICLY NAMED by Hughie, had a doctor's script for suppositories. Parasite Hughie 'Mr Hanky" had to write the label to attach, and had to determine the words to use for the label. It was so funny for Hughie, according to Hughie. What word should he use to describe the process: 'insert' or 'shove'? Oh, ha ha ha ha, it was so funny. You had to be there, not. [Surprisingly (?), no-one else was laughing.] Of course, Coral winced, yet again. That was something Coral had done regularly before then, and many times since. Coral usually apologizes for her Hughie. It wears a bit thin, after a while. I do not know the reason Coral has not cut her losses long before now. Instead, Coral engages with him, in his criminal acts. [ see also

http://www.austlawpublish.com/20070925A ... mcvean.pdf

] See the Map & recent photo of the SITE of the McVean's Townsville Insurance FRAUD at

viewtopic.php?f=32&t=78

/. Coral has really sunk to his level in the gutter. Have a listen to the recording of Coral, unknown to Coral at the time, that it was being recorded, as she abused her blind mother, then aged 91 years, repudiated her fiduciary duty to OUR blind mother and engaged in criminal conduct. We'll publish it soon. [& here it is

http://HaigReport.com/20071026_1632aest ... ngIt01.mp3

See FULL transcripts and FULL CALL at

COMPLETE audio recording and transcript

] Maybe Coral still has many people fooled. That recorded audio will also prove how Coral and Hugh McVean has stolen $60,000 of my money, when Coral McVean and Hugh McVean would have everyone believe they are such wonderful people. They terrorized my mother.
Of course, this was typical behaviour for parasite criminal Hugh McVean. Is it any wonder Hugh McVean could not find a position as an employed pharmacist, ANYWHERE? He was smart enough to realize, [maybe some one told him], that if he went into business in his own pharmacy in Townsville, customers would not wish to trust him with their confidential medical information, and so his business would fail. That is the reason that the poor people of Nambour, Bagarra, Gympie and SEQ have had to endure this indiscreet parasite as their pharmacist. Maybe Hugh "Mr Hanky' McVean now only jokes about patients' medical conditions in less public surroundings. Maybe Hugh 'Mr Hanky' McVean thinks that can be a TREAT for people attending any and all Toastmasters International functions. Toastmasters International is now trying to attract criminals as new members, so they will know how to talk their way out of trouble.
No doubt Hugh McVean was advised that it was a good con to 'join rotary international' when he went to Nambour, to fool residents of Nambour that anal humour indiscreet parasite Hugh 'Mr Hanky' McVean was really a 'nice, HONOURABLE and generous fellow'. This ADVICE would have been by his brother John Alexander Francis McVean of Bilambil Heights. John McVean found Rotary International was a good con to sell life insurance for South British Insurance, who John McVean, while an employee of South British Insurance and in league with Coral McVean and Hugh McVean, defrauded as an employee of South British Insurance.
We have published quite a bit about this indiscreet parasite Hugh 'Mr Hanky' McVean . Of course, there was that

'especially funny joke'

of the water ski enema on the severely disabled young fellow, who did not realize what the Phunny Pharmacist was doing to him. That was McVean's criminal assault with his water ski boat [I am the HAIG therein and was severely disabled at that time.].
Seems like McVean has an anal humour; with 'jokes' involving suppositories and enemas, even involving BETRAYING A CONFIDENCE AND A TRUST, RESPECTIVELY. What a sense of humour, eh? Who would want to be 'friends', with such a person?. What would that say about them?
People who were often 'with' boozing anal humour indiscreet parasite Hugh McVean when he was in Townsville were Barry Stanton, then an engineer with Townsville City Council [and who, I am also told, knows of our mention of him on our sites], Barry Thompson, then a refrigerator salesman for the then NORQEB, and a Jeff Pascoe, then a real estate salesman in Townsville. I think his father was also in real estate at that time, so it was probably not difficult for him to 'find' that 'job'. I hear tell that he is still in real estate in Townsville, and so are two of his sons. Fancy that. They were with indiscreet parasite Hugh McVean during McVean's criminal assault with his water ski boat.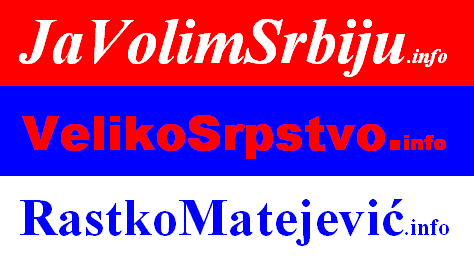 CLICK on image