Below the TEXT and images, are the URLs/hyperlinks to the many aspects of this topic.
CLOSING SOON:

TWO and ONLY two

FREE International

Polls re the LATE & GREAT

Paul Newman

.

Check out the <

First POLL

> & Check out the <

Second POLL

>.

G'day again Coral,
I will say first off that it is immaterial to me what you decide to do. You will notice that the number of Internet Users who view the OPENLETTER 20081228 to Coral McVean of Nambour ex Townsville is increasing at a 'healthy' rate, as is the number of 'Views' of the Denise Col Maree & Sylvia:. Coral needs your HELP NOW which has been up a little longer. No doubt you will have seen them as will your criminal husband Hugh McVean. It is, likely also that Gina, Maree, Sylvia, Denise and Col will be some of those 'Views'.

Now, I should let you know that I do not need you to follow any particular course. I want to see Hugh McVean in jail for his crimes. How that happens is pretty immaterial to me.



[CLICK on any image to go to a page about Hugh McVean (or his criminal brother John McVean of Bilambil Heights).]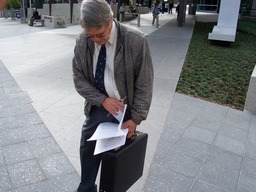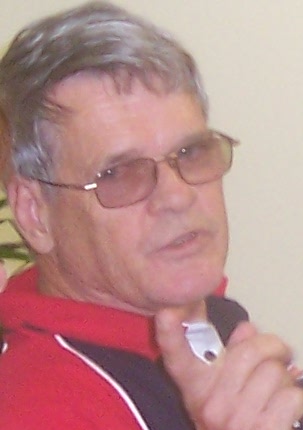 Now I know how 'IMAGE' is very important to Hughie and you, and that was the reason you both moved to Nambour. The reason was so that Hughie could improve his 'image', and that was the reason Hughie joined Rotary in Nambour and that you both joined a church as soon as you moved there. I realize it was important for Hughie as he was in a business, the Howard Street Pharmacy, and he wanted to attract business. He had to leave behind the reputation he had developed in Townsville due to his dismal nature.

Writing to you like this is really no effort for me. It is just 'content' for my websites so I will not 'run out of steam'. You will have noticed that I have an expanding 'Internet presence'. I am told by a web host, that I have quite a large internet site. That is just relative, and does not concern me. My interest is traffic, value and GROWTH. I can continue adding to my site/s at a constant rate, and the traffic to it/them [and vaklue] will continue to grow at a COMPOUNDING or EXPONENTIAL RATE, and value. Now I know you know that I have a 'skill' with the search engines. Your local paper broadcast that not just on the Sunchine Coast but over the whole internet. That growth rate is equivalently in terms of traffic or number of visitors and VALUE. Now, I can tell you that the rate is better than ten fold per annum. Internet 'experts' will tell you that that is not difficult. I know that at least one person is interested in the number of visits I have to my site as someone has enquired about http://haigreport.com of http://statbrain.com/ and that was not myself.


[The sign in the top right of the photo is a 'roundabout' street sign. It is not a 'thought bubble'.]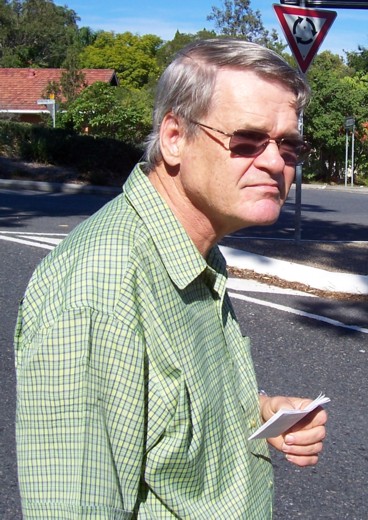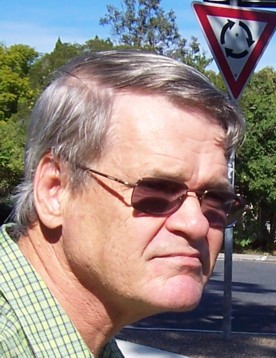 [The sign in the top right of the photo is a 'roundabout' street sign. It is not a 'thought bubble'.]



If you go to this page you will see the caption ][The sign in the top right of the photo is a 'roundabout' street sign. It is not a 'thought bubble'.]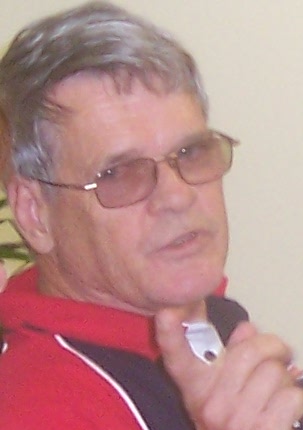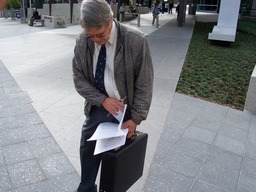 As I say, I do not need you to follow any particular course. I think you will have to decide for yourself. Criminal Hughie and his Criminal brother, ex South British Insurance manager John Alexander Francis McVean have lead you into criminal actions of Insurance Fraud. You admitted this to me and Mum and as such that is not excluded from entry into evidence as hearsay as an admission is an exception to the hearsay rule re admissible evidence. I know of a few criminal actions by you due to Hughie. Hughie will be trying to reassure that it will all be okay. You would not want to meet an untimely death would you? If you did Hughie could be more assured that you would not 'tip the can' on him. You know how you stole $60,000 from me while you were Enduring Power of Attorney for Mum. Mum was prepared to return my $60,000 to me but, as Mum was blind and needed you to act for Mum, you refused. "I'm not going to do it" you told Mum. You said you wanted my money for yourself. The compounding value of my 'internet presence' will see me okay, but that does not relieve you of your crimes and sins. Do you still turn up to church services? How long before my sites excite another story in the local newspaper?

You knew what a lowlife Hugh McVean was even before you married him. I remember the night you met him. It was a Friday Night in about July, 1967 and you and a couple of your girlfriends had gone to the Hotel Allen Cabaret in North Ward, Townville. It was probably early Saturday morning when I arrived home and you were standing in the doorway to your bedroom, and said to me in something like a trance, "I met the fellow tonight that I am going to marry'. I think my response was something like, "Okay, good night."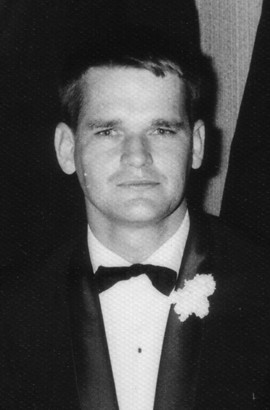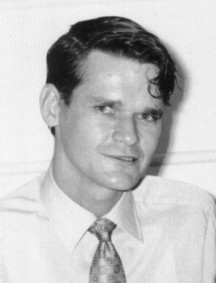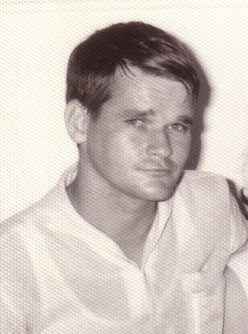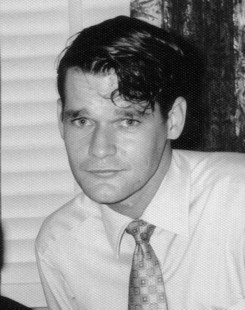 You repeated often at the time how you thought he resembled 'Paul Newman', and that you had a crush on Paul Newman. As you will have seen, I have a few photos of Hughie at around that time, and a few since. I will put them all up here again [above]. [It is very easily done, since they are already up 'on the net'.] We will see what the readers think: If he did resemble Paul Newman, and secondly, if that was good enough reason for you to marry him, and, IMPORTANTLY subject your family [ie ME, and Mum and Dad] to his evil.

Google image seach and Image search of the other search engines love to have images. You wiill notice on one of my pages re Hughie that I have quipped '[The sign in the top right of the photo is a 'roundabout' street sign. It is not a 'thought bubble'.]" [The Search engines just love those phrases. Guess what images Google Image seach returns on those phrases <roundabout street sign> and <not a thought bubble>. Try it. So that quip will be added to the photos this time too.]

Of course, our criminal Hughie was able to realize that you had a crush on him. Afterall, everyone else could. Being the lowlife that he is, he took advantage of that. He was bragging about it all around Townsville. Of course he lied to you to be able to take advantage of you and your crush on him. I know you thought it was not ideal but you thought you could manage it, adn live with it. You thought you could change him. One thing you wanted was to stop his drinking. His setting me up to rip me off has really backfired on you. His crimes have included perjury.

What was that TRIAL SEPARATION all about anyway? That was before you were married. You were so distraught. You did not hide that from anyone. Was that Hughie just trying to dump you after he had got you into bed, or was it to put pressure on you, to get you into bed, as he was bragging around town. Afterall, I realize now how much you had 'invested'. You realized then that he was a lying cheat. You should have cut you losses instead of having that McVean Scum from the parasite McVean family inflicted upon your family, including ME. Even today, that parasite Hugh Mcean speaks of 'pushing one's buttons'.

You will have noticed that I now have a new section of this Bulletin Board for Townsville. Of course you will see that within that section I have established a forum viz: Hugh & Coral McVean and their Insurance Fraud at 6 Planet Place, Aitkenvale Townsville, QLD 4814. You will remember the house. Here is a recent photo. If you CLICK on it, you will be taken to the Forum about your Insurance fraud, when you conspired with Hugh and his brother a Manager of South British Insurance, to defraud Soputh British Insurance.




Now, if I remember rightly, your girlfriends in Townsville at the fateful time of your meeting your Paul Newman lookalike, in 1967, were Lyn and Greta and Gillian. They were then or about to become Nursing Sisters. Lyn and Greta were your closest friends from high school, Senior of 1964. That will be something I can do: write them an OPEN LETTER in the Townsville section of this Bulletin Board. Gee, this internet is making the world a much smaller place. Now, they may not see the open letter first off, but since it is in a 'Townsville' section, people with a connection to Townsville will click on it. They, or others who knew Lyn, Greta and Gillian, and of the evil Hughie, will eventually read it.

I bet they did not think the evil parasite Hugh McVean was the good catch that you thought.

You would guess that I love these Websites and Bulletin Boards. You know how smart I was until that stuffed up medical intervention failed to diagnose my real illness [ie Obstructive Sleep Apnoea [OSA}], but instead treated me severely, and disasterously damaging to me, for a non-existent condition. Drs John Brienl and Wilfred Richards. I will give them more of a serve soon. I believe that mistreatment was a result of their incompetence but they profited from their incompetence and I suffered concurrnently. Anyway, I now feel after 40 odd years that I am recovering some of that ability I had then. I now have substantial qualifications, as well. That ability just meshes so well with these Websites and Bulletin Boards.

Have a look at another new section I am developing on my Shonks and Shysters Exposed Bulletin Board: Global Naming & Details of Shonks & Shysters, and their CHILDREN, SPOUSES and ASSOCIATES. CHILDREN, SPOUSES and ASSOCIATES of Globally PROVEN Shonks & Shysters FORUM for naming KIDS of Australian Fraudsters.. I have a lot more content to add into them.