Queensland 'judges' Peter Roney & Christine Roney <= FRAUD of Commonwealth of Australia & of The University of Queensland.

Christine Roney is a Queensland Magistrate and Peter Roney is a 'Decision Maker' Member of the Anti-Discrimination Tribunal of Queensland.

Peter Roney committed the FRAUD. Christine Roney's association with this fraud is her association with Peter Roney. At the time of the
ADMITTED FRAUD by Peter Roney
, Sue of Sydney, was the 'older woman' 'girlfriend' of Peter Roney, and by
Peter Roney's account
, SHE WAS CENTRALLY INVOLVED IN THE FRAUD. In fact, Sue of Sydney, did not 'break up' with Peter Roney, but in fact, 'SHACKED UP' with Peter Roney in Brisbane, during his repeat of first year Introduction to Law, so presumably, saving Peter Roney using time flying to Sydney. That Sue of Sydney, had FREE RENT in Brisbane for 1979. SUE of Sydney, was CENTRALLY INVOLVED IN THE FRAUD of THE COMMONWEALTH of AUSTRALIA & The University of Queensland, on
Peter Roney's account
,
Below the TEXT and Image, are the URLs/hyperlinks to the many aspects of this topic.
I am publishing this, because the present FRAUD & CORRUPTION in QUEENSLAND and now AUSTRALIA has occurred,

only because the CORRUPT labor political system in Queensland, [and now Australia], has made the judiciary corrupt and thus the whole legal profession utterly corrupt.

SEE What I intend to do about it!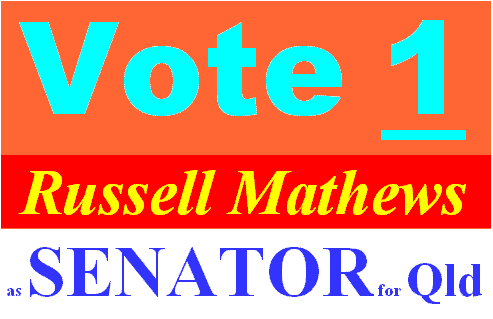 CLICK on image => My Election HOMEPAGE
MORE ADMISSIONS of labor CORRUPTION: by labor LACKEY & STOOGE Peter Roney, 're-appointed' 'Member' of the Queensland Anti-Discrimination Tribunal and spouse of Brisbane Magistrate Christine G Roney aka Christine Roney.
CLICK here for the FULL STORY
Click here to see the scan (will fill your browser) of the actual hand written admission of FRAUD by Peter Roney
VIEW

in the TAN panel

the transcription of the ADMISSION of Fraud by Anti-Discrimination Tribunal of Queensland member, Peter Roney [It was transcribed so Googlebot, Yahoo Slurp et al could read and INDEX IT.
LINKS to aspects of the Roney Fraud.