Map and recent photo of the SITE of the FRAUD.
Attention: Glaziers in Townsville, 1970's [circa 1974]
Attention: Carpet layers in Townsville, 1970's [circa 1974]

This is a recent photo of the house at 6 Planet Place, Aitkenvale, Townsville, Q4814.

The purpose of the map is to visually explain the address at which this insurance fraud occurred. The Point 'A' is the address 6 Planet Place, Aitkenvale, Townsville, Q. 4814. The map explains the location with reference to the Intersection of Fulham Road, and Charles Street, Gulliver.

The insurance fraud related to the replacement of the broken glass in the sliding door on the left side of the house as we look at the photo of it, from the street/cul de sac [The shed on the left was not there at the time.] The sliding door was towards the rear of the side wall.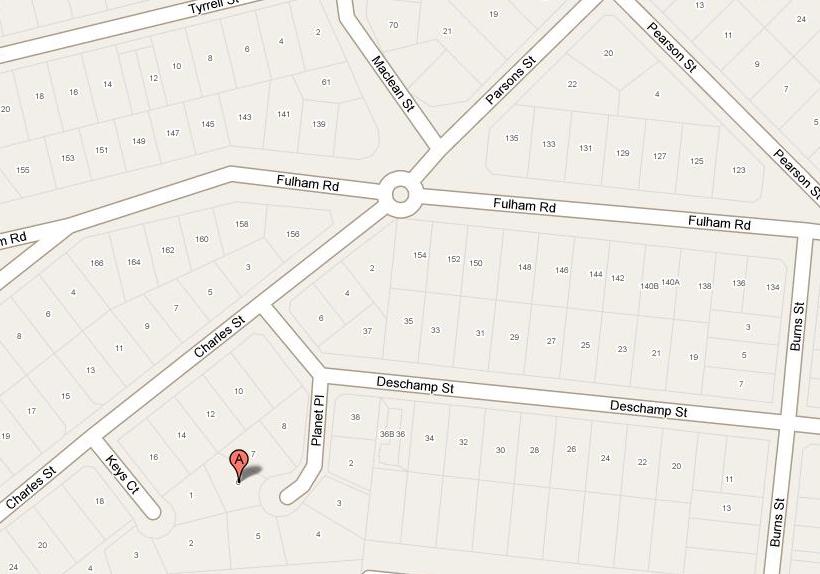 Coral and Hugh McVean lived there for most of the 1970's. Coral admitted the insurance fraud to me the very morning that it occurred. The previous night, there had been an electrical storm in Townsville with substantial rain and wind. Water had flowed in around that sliding glass door and saturated the carpet.

Hugh 'phoned his brother John McVean, a manager with South British Insurance, who were the insurers of the jointly owned property. John confirmed that that damage to the carpet was not covered, but, in the admission statement of Coral, John told Hugh to throw a brick through the sliding glass door so they could claim that the carpet became wet from water that entered through the broken glass, and thus, John McVean advised, the total cost of the carpet replacement and the broken glass sliding door and the labour to replace it would be covered. In Coral's admission statement, Hugh did this.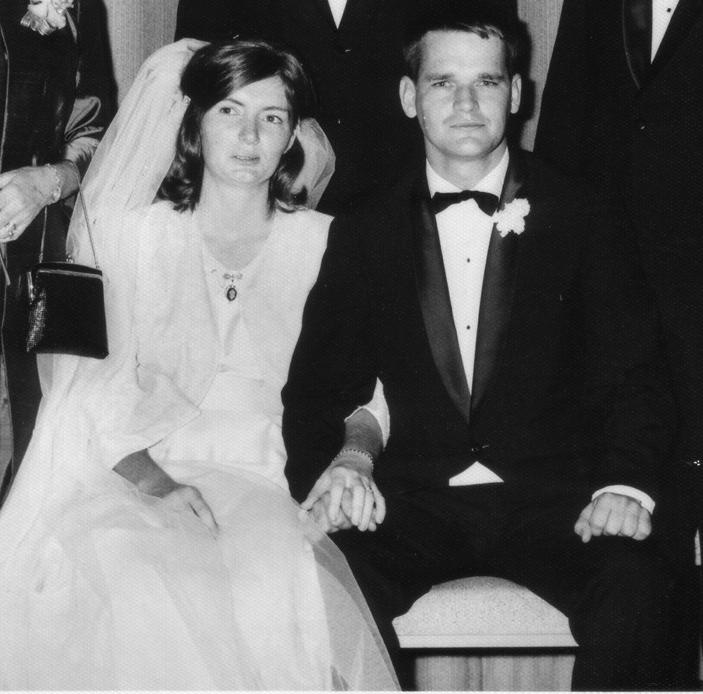 Coral was making this statement to me and our mother on this morning after the storm and after Hugh had thrown a brick through the glass sliding door to break it and so 'explain' the water damage to the carpet. Our mother seemed to express concern, non-verbally and by expression. Coral stated in a mix of justification and slight exasperation at Mum's query, 'Well, John said to do it." The house was jointly owned by Coral and Hugh. Coral was one of the parties to gain from the insurance payment. This is fraud. This was an admission by Coral of fraud by her. Thus, as an admission of crime, this statement, while hearsay, is exempt from the restriction upon hearsay being admissable evidence. Hence, this admission by Coral is fully admissable in any Australian court of law.

I also include a 'photo which includes Coral and Hugh. This photo was taken in March, 1971. Hugh is the only one wearing shorts.


These photos of the locality and the individuals, Hugh and Coral, may jog someone's memory.