It was inevitable that Coral would be a 'Toastmaster'.
Below the TEXT and/or images, are the URLs/hyperlinks to the many aspects of this topic.
I am publishing this, because this corrupt situation in my family has been allowed to occur, only because the CORRUPT labor political system in Queensland, [and now Australia], has made the judiciary corrupt and thus the whole legal profession utterly corrupt. SEE WHAT I INTEND TO DO ABOUT IT !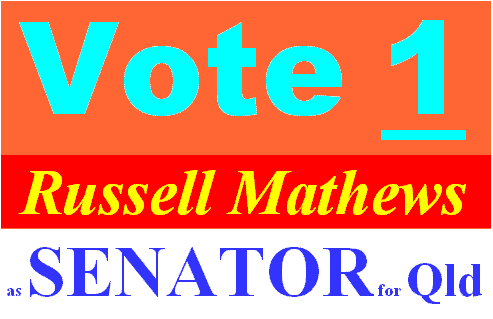 CLICK on image
It was inevitable that Coral would be a 'Toastmaster'.


Toastmasters International makes an increasing income from charging fees to people who wish to use 'their course' to improve their public speaking including impromptu speeches. Toastmasters values 'quality of delivery' over 'quality of content'.

Coral's fluency arose prior to her involvement with Toastmasters International. Coral's fluent delivery of impromptu speeches is not a consequence of Toastmasters International, as much as they may wish to claim it so that they can promote their money making process. Still, Coral's speaking prowess is highly regarded by Toastmasters International and the people who attend those 'courses', as Coral's prowess is something for which they strive. Regardless of how Coral achieved her skill, Coral's skill was something of which they were in awe. Of course, with the psychological phenomenon called 'halo effect', people will attribute so many other skills to Coral and hold Coral in high respect. That makes Coral feel important. It is human nature to want to feel important and able.

I am unaware of how Coral became involved with Toastmasters International, but I would guess that a member of Toastmasters International, who would value the ability to speak fluently and entertainingly, and would be tuned to recognize that in another person, suggested Toastmasters International to Coral.


Because Coral speaks extremely well and fluently, most people will attribute superior skill in other areas. Coral speaks so fluently. People are flabbergasted. They are amazed that Coral keeps speaking without a single verbal stumble. I will give you the background. The Reason that Coral speaks so fluently, especially in impromptu speeches.


Coral's ABUSE of her BLIND MOTHER amounts to EMOTIONAL & FINANCIAL ABUSE of the ELDERLY.

This is the CRIMINAL CONDUCT, for which Coral McVean and Hugh McVean, each face 14 years in Gaol.

Relevant Qld Criminal Law re FRAUD as FIDUCIARY by Coral & Hugh McVean

TRESPASS
if I visited my mother
TRESPASS
if I visited my mother.