The Reason that Coral speaks so fluently, especially in impromptu speeches.
Below the TEXT and/or images, are the URLs/hyperlinks to the many aspects of this topic.
I am publishing this, because this corrupt situation in my family has been allowed to occur, only because the CORRUPT labor political system in Queensland, [and now Australia], has made the judiciary corrupt and thus the whole legal profession utterly corrupt. SEE WHAT I INTEND TO DO ABOUT IT !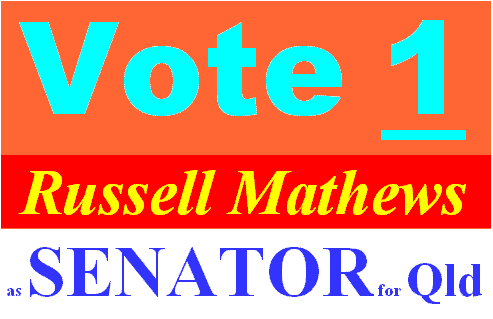 CLICK on image
The Reason that Coral speaks so fluently, especially in impromptu speeches.


Not being particularly able, Coral was a rather timid reticent child. Our parents wanted their daughter to achieve all she could. Hence Mum put Coral into learning ballet and studying Speech and Drama. If Mum had had access to a Piano, Coral would also have been taught piano. With Speech and Drama, Coral entered a number of eistedfords, reciting poetry. Both Coral and I were shipped off to Sunday School. Coral enjoyed Sunday School. Coral was utilized as a Sunday School teacher when she could be used in that role, when she was still very young. That was about the only positive 'accolade' Coral received. Coral enjoyed that. No-one would suggest that such teaching would be intellectually challenging. This fired Coral's interest in School teaching as a 'profession'. Dad's cousin, Myra Mathews was also a teacher. Myra was a very smart and wise woman. She was older than my father. She had travelled the world. She had been the Head Mistress at St Gabriel's college at Charters Towers, in the 1950's I believe. Subsequently, she was the Principal of the Presbyterian Ladies College, at Goulburn, New South Wales. During at least 1961, 1962 and 1963 Myra Mathews taught at Townsville Grammar School. In an endeavour to give Coral the best opportunity with her limited ability, my parents found the money to send Coral to the Townsville Grammar School during these years. Myra taught for more than just these three years at Grammar. Myra subsequently taught at St Anne's Girls' School in Townsville.

Coral subsequently became a primary school teacher. Would you be surprised to know Coral taught Grade 1 almost exclusively? She taught Grade 1 for seven and a half years, until Coral and Hugh's first adopted son 'came along'.[Hugh was 'shooting blanks'. He was impotent/infertile. I guess that drove him to be even more of a parasite, and a CRIMINAL PARASITE AT THAT.] Of course, throughout this seven and a half year period teaching Grade one, Coral was honing her speaking skill. With Grade 1, the 'content' tended to be least intellectually challenging.


Additionally, people will concentrate on that which they can do relatively well and give less attention to areas of poorer performance. Coral was no different. It would eminently understandable that Coral would find Toastmasters International attractive. There her 'major' skill would be more highly valued than anywhere else than I can conceive. Of course, with Toastmasters, only delivery is material. Content is irrelevant. I know of no other place where this dichotomy exists. In most pursuits, people have to know something, not just fluently spout a diatribe, which is so valued by Toastmasters International, as long as the club pays its dues to TIHQ [Toastmasters International Head Quarters]..

I do feel sorry for Coral. She has been very easily led. This has been a criminal abuse of my sister by Hugh McVean. I guess Coral had nowhere else to go. It was easier to persevere with the parasite criminal Hugh McVean, than for Coral to work out how she could venture out on her own. Think of my poor mother too. Mum was completely blind when my father died of cancer in 2003. Coral and Hugh McVean had 'plans' for Mum. What other option did Mum have? Hugh McVean had ensured, without my realising, that by setting me up because of my disabilities, I would not be in a position to assist.

They had Mum come and live with them. So that Coral was not put out, all Mum's money was used to pay for others to come in and care for Mum. Of couse, though who know Coral can iagine how Coral would have 'gushed' over everyone.

Of course, the McVeans' criminal plan entailed isolating Mum from me and every one else. Firstly, they had their solicitors write to me and tell me that if I visited my mother where Mum was, I would be charged with TRESPASS BY THE McVEANS. [If they want to deny that, I will produce the letter from the parasites' parasite solicitors. Let me know if they deny it and I will produce the letter. it is already online overseas from Australia.]

To further isolate Mum from me and everyone else, it was made effectively impossible for Mum to talk on the phone. I had ensured that Mum and Dad both had the large standard handset phones with long leads, so they could place the phone where ever it would be most convenient. I also had ensured there were ample phone double adaptors. When I spoke to Mum and Dad by phone, [every day without fail], they could both come on the line at the same time. McVeans ensured that Mum would not have either of those phones. When Mum was at the McVeans, Mum had to stay the whole time in her room. That ensured that Mum would quickly weaken. Even so, it would have been so easy for the McVeans to ensure that Mum had one of those phones by her bed.

Instead, if I wished to speak to my mother, I had to ring and find a time when I could call. Then I had to phone and let them know I was calling. If I wished to hang on, [I was making timed trunk calls], I would have to wait about 10 minutes so I would hang up and phone back. Whenever I 'phoned, I was told that I was causing Mum great distress.

Additionally, Mum was totally blind. Mum was aged 91years. Mum was accustomed to the larger handset phone where Mum could feel where the earpiece and the mouthpiece were. McVeans had for Mum a minute 'radio/wireless' phone. sually,it was not long before I wouldhear Mum saying, "Hello, hello, are you there? Are you there? Hello, hello, are you there? Are you there? Hello, hello, are you there? Are you there?" Then I would hear Mum saying, "he's not there. He's gone. I can't hear him.' On a many occasions, I would shout as loud as I could so I thought Mum may be able to hear me, but no luck. On a couple of occasions I would hang on thinking Coral would come over to help Mum, BUT CORAL NEVER DID. On this couple of occasions, after holding on for many minutes, I would hear Coral speaking to Mum and the 'phone would go dead. Coral had not bothered to help Mum or even to see if I was on the line still.

Have a listen to the call when Mum answered after I had 'phoned to organise speaking to Mum..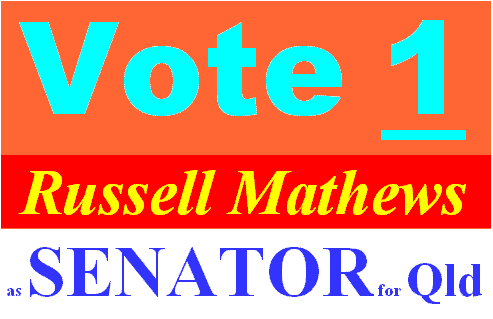 CLICK on image
Coral's ABUSE of her BLIND MOTHER amounts to EMOTIONAL & FINANCIAL ABUSE of the ELDERLY.

This is the CRIMINAL CONDUCT, for which Coral McVean and Hugh McVean, each face 14 years in Gaol.

Relevant Qld Criminal Law re FRAUD as FIDUCIARY by Coral & Hugh McVean

TRESPASS
if I visited my mother
TRESPASS
if I visited my mother.