Coral and Mr Hanky McVean's PLAN TO ISOLATE & CONTROL Mum.
Below the TEXT and/or images, are the URLs/hyperlinks to the many aspects of this topic.
I am publishing this, because this corrupt situation in my family has been allowed to occur,

only because the CORRUPT labor political system in Queensland, [and now Australia], has made the judiciary corrupt and thus the whole legal profession utterly corrupt.

SEE WHAT I INTEND TO DO ABOUT IT !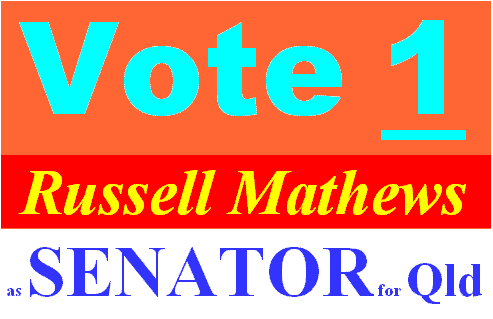 CLICK on image
Coral and Mr Hanky McVean's PLAN TO ISOLATE & CONTROL Mum.


Mr Hanky and Coral had a plan for Mum. Coral and Mr Hanky conned Mum into believing they were doing it for Mum's benefit. That is their regular MO. Watch for it. They will do it unconsciously now. It has become so ingrained to them. 'We are doing this for your benefit.' or 'We are doing all this for your benefit.'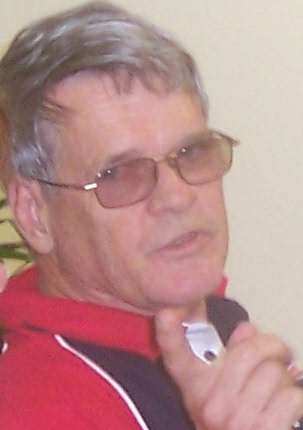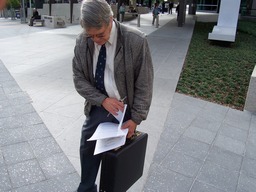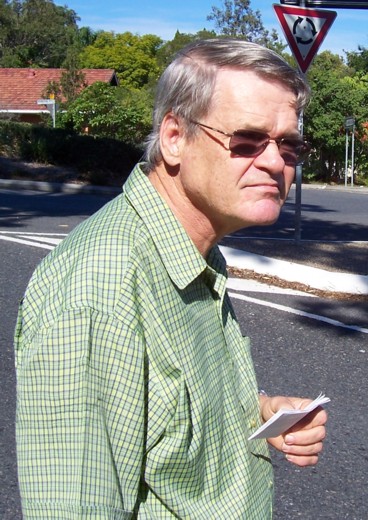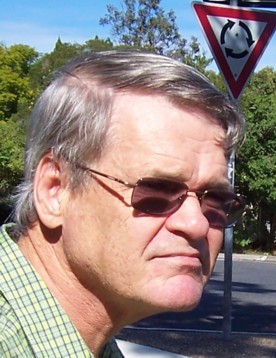 [The sign in the top right of the photo is a 'roundabout' street sign. It is not a 'thought bubble'.]

That is a part of Hughie, Mr Hanky's MO. When he wants a person to think or act in a certain way, he breaks his 'argument' into parts. He tries to gain agreement from his victim to each step. If they object, he just leaves off, and tries again later. He continues with this and, 'We are doing all this for your benefit.' , until he gets what he wants. Like all psychopaths, he lies and cheats and will say anything to obtain the control and outcome he desires.

Coral and Hugh's plan involved having Mum living with them. Of course, Coral did not intend to be doing more work. Mum had to pay for outsiders to come in and bathe and feed her daily. Coral and Mr Hanky spent all of Mum's money, and told Mum that it has all been spent on her 'medical' needs. Mum could not really object. Mr Hanky and Coral had their fraudulent solicitors write to me and tell me that I was not to go on their property and if I did I would be sued for trespass. [I have already posted that letter on my website.] That was only part of the plan of Mr Hanky McVean and Coral to isolate my mother. They also ensured that Mum could not easily take 'phone calls. I had given Mum and Dad desk top phones with large handsets with large earpiece and mouthpiece, with long extension leads [and a phone double adaptor] so they could both talk on the phone at the same time, from many different parts of the house. They had been using that so that proved that it worked. Mr Hanky and Coral realized that that phone would be detrimental to their plan for Mum, to isolate her from me and her friends as much as possible. It is standard practice for psychopaths such as Mr Hanky to totally control people. Mum, although blind, could use that standard sized phone. Instead Mum was expected to speak on a minute roaming radio/wireless phone, that meant that if Mum wanted to use it she had to be moved to another part of the house so she could speak on the phone. Have a listen to the call when Mum answered after I had 'phoned Coral to organise speaking to Mum..

Mr Hanky McVean and Coral devised a plan. Their wish is that the public perception of them is that they are wonderful people, so caring and church going. If you have any doubts about what I say of the evil of this pair, listen to the audio recording of Coral. As soon as Mr Hanky moved to Nambour, he joined Rotary, to show how wonderful he is. His criminal brother, ex life insurance salesman John Alexander Francis McVean, [now of Bilambil Heights just in from Tween Heads], alerted Mr Hanky to the 'tricks', of how to gain people's confidence.


Coral's ABUSE of her BLIND MOTHER amounts to EMOTIONAL & FINANCIAL ABUSE of the ELDERLY.

This is the CRIMINAL CONDUCT, for which Coral McVean and Hugh McVean, each face 14 years in Gaol.

Relevant Qld Criminal Law re FRAUD as FIDUCIARY by Coral & Hugh McVean

TRESPASS
if I visited my mother
TRESPASS
if I visited my mother.