HEAR AUDIO RECORDING of Coral's refusal to do her LEGAL DUTY [forget about her MORAL duty], to HELP HER OWN MOTHER.
Below the TEXT and/or images, are the URLs/hyperlinks to the many aspects of this topic.
I am publishing this, because this corrupt situation in my family has been allowed to occur,

only because the CORRUPT labor political system in Queensland, [and now Australia], has made the judiciary corrupt and thus the whole legal profession utterly corrupt.

SEE WHAT I INTEND TO DO ABOUT IT !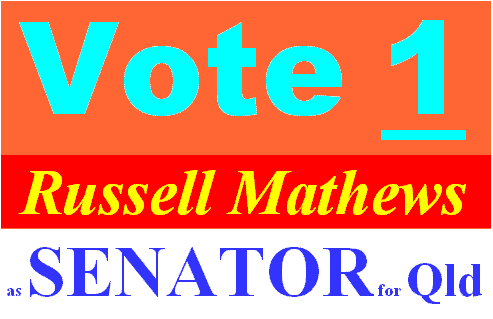 CLICK on image
HEAR AUDIO RECORDING of Coral's refusal to do her LEGAL DUTY [forget about her MORAL duty], to HELP HER OWN MOTHER



Regular readers of my sites, and the story entitled 'Ínternet nightmare for Nambour Pharmacist' in Queensland's Sunshine Coast local 'newspaper'', written by someone un-named, will gather that I have a passing skill with computers, the internet and Google et al, despite the ignorant author attributing my phenomenal Google results to my implementation of 'tricks'. [That is what you would expect from someone who cannot understand the process. It is mathematics afterall.] SEE WHAT ELSE I NOW INTEND TO DO ABOUT THIS WIDESPREAD CORRUPTION !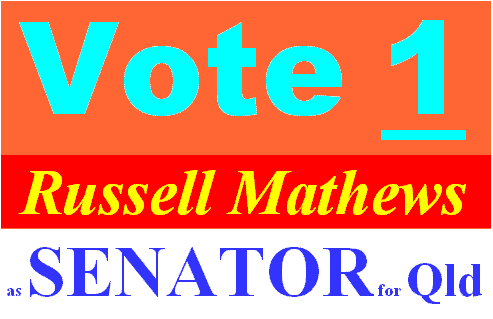 CLICK on image
For sometime, I have been using Skype to make the occasional phone call I make. I make few 'phone calls, as I prefer email to phone or AusPost. I recorded the audio of my Skype call to my mother after Coral and Hugh had used Coral's power of Attorney for Mum to steal $60,000 of mine that was in an account for my benefits but for which my mother was a signatory long ago. Our Mother was blind at that time, and so Coral had ingratiated herself to Mum to have Mum appoint her as a Power of ATTORNEY and to have Mum remove me as Power of Attorney. Hughie 'Mr Hanky" McVean had his corrupt Solicitors do it. That was a Breach of' 'Professional Standards' by those solicitors, as a CONFLICT OF DUTY AND DUTY, and FRAUDULENT ALSO.

Coral and Mr Hanky conned Mum into believing they were doing it for Mum's benefit. That is theIr regular METHOD OF OPERATION. Watch for it. They will do it unconsciously now. It has become so ingrained to them. "
WE'RE DOING ALL THIS FOR YOUR BENEFIT."


Mum realised it was my money and Mum had agreed that it would be given back to me. She had agreed on a number of prior occasions. I waited but it did not eventuate, ever. Mum did not have a lot of options.
I could not even go to see Mum. They had Mum living with them, and had their CORRUPT SOLICITORS, IN NAMBOUR, write and advise me that I would be charged with TRESPASS, if I visited my mother.
I have it in writing, ON A SERVER OUT OF AUSTRALIA.. They also ensured that it was almost impossible for Mum to be able to get to a phone, and when she did, that it would be a minute phone that Mum could not use.

Those who know Coral will know she speaks so clearly. That is a result of all those years for which my parents paid for Coral to learn Speech and Drama. Coral's clear speech has meant that her comments have been clearly recorded.

On every occasion I tried to talk to Mum on the phone, Mum would soon be saying, 'Hello, hello, are you there?' Then I would hear Mum say to Coral, 'I can't hear him'. The reason was obvious. The phone was so small, and Mum was blind, but of course, Coral would never do anything to try to help Mum. On the first few occasions I held on the line, and Coral would just come over to Mum and hang the phone up without checking if I was there. Whenever I rang, Coral was always very curt to me.

I will not name his corrupt lawyers as that would be promotion for them.

That Hugh 'Mr Hanky' McVean is weak, gutless parasitic psychopath. Psychopaths want to always be in control. He is short and has little to recommend him. Imagine the effect it had on him to discover he was 'firing blanks'. They had to adopt kids. He picked on me as a target to make himself feel bigger and more important, because the gutless parasitic psychopath Mr Hanky McVean, saw me as an easy target. I have been seriously disabled with UNDIAGNOSED Obstructive Sleep Apnoea [OSA] since 1965 [undiagnosed 'til 2003], and further, even more seriously disabled with mis-diagnosis and consequential serious medical mistreatment.

Coral's ABUSE of her BLIND MOTHER amounts to EMOTIONAL & FINANCIAL ABUSE of the ELDERLY.

This is the CRIMINAL CONDUCT, for which Coral McVean and Hugh McVean, each face 14 years in Gaol.

Relevant Qld Criminal Law re FRAUD as FIDUCIARY by Coral & Hugh McVean

TRESPASS
if I visited my mother
TRESPASS
if I visited my mother.