Will ToastMasters International continue to support these CRIMINALS?
Below the TEXT and/or images, are the URLs/hyperlinks to the many aspects of this topic.
I am publishing this, because this corrupt situation in my family has been allowed to occur,

only because the CORRUPT labor political system in Queensland, [and now Australia], has made the judiciary corrupt and thus the whole legal profession utterly corrupt.

SEE WHAT I INTEND TO DO ABOUT IT !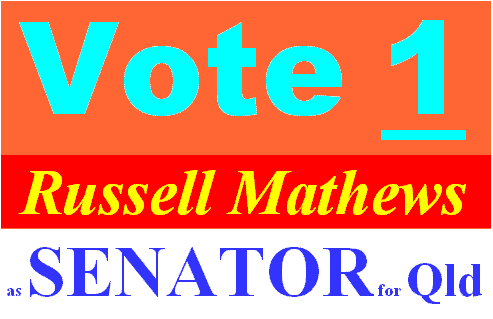 CLICK on image
Will ToastMasters International continue to support these CRIMINALS?
As I have stated in the posting listed below, because Coral spoke so fluently, regardless of the reason for it, it was inevitable that Coral would join Toastmasters International. Her husband parasite psychopath Hugh McVean also joined. Coral was given the rank of Distinguished Toastmaster [DTM - no doubt they wanted to claim Coral's phenomenonal ability at fluent imprompty speaking as due to their 'training' but of course it wasn't. I believe it was dishonest for Coral to allow people to believe that and so be a 'shining example' for Toastmasters.

This expose is very likely to cruel it for Coral with Toastmasters. I truly feel sorry for Coral. She deserved far better than Hugh McVean.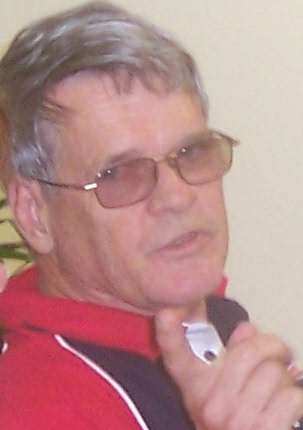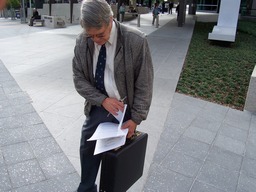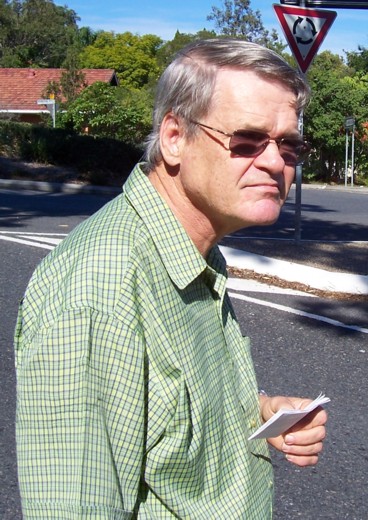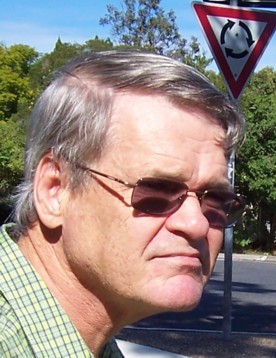 [The sign in the top right of the photo is a 'roundabout' street sign. It is not a 'thought bubble'.]
He has caused so much trouble, for many people, myself in particular, but also for Coral. I know Coral very well, as you can see from my writing about Coral, linked below. Coral is my sister, my closest family. I am really sad for Coral. I know that basically, Coral is a very good person. Nothing has been easy for Coral. People like to be respected, and held in high regard. Coral really has very few skills. Fluent impromptu speaking is a real talent that Coral has, for the reasons I detail below. Toastmasters has given Coral an avenue to experience almost hero worship. Coral must realize that following Hugh McVean, may be easier than having to work things out herself, but it is the wrong option. Coral should talk with her friends and see an independant legally trained person. Hugh McVean's lawyers are corrupt, and they will sell Coral down the drain as Hughie is paying them, and he could betray their corruption and put them into the quagmire of evil. We will see what happens. I am ready to help you, still Coral.

Due to the psychological phenomenon called the 'halo effect', at the Toastmasters District 69 Convention, Coral was elected Lieutenant Governor Marketing (LGM); [marketing => attract new (dim wit) members]. I think that election says more about the general level of intelligence of people who are prepared to waste money thinking that Toastmasters will improve their speaking, and attending the Toastmasters District 69 Convention.
If anyone really wants to improve their speaking skill, do what Coral did. See link below.
No great level of intelligence was reqired for that. There are ways to improve your speaking without having to waste time and money on Toastmasters International's exorbitant fees, for naught.

Anyway, Coral, as Lieutenant Governor Marketing for Toastmasters, decided, no doubt due to her criminal experience and influence by, and experience of, criminal psychopath Hugh McVean, that Toastmasters International would begin trying to attract criminals as new members, so they will know how to talk their way out of trouble.. That would have to be the influence of crim Mr Hanky Hughie; Hugh McVean.
They actually had Toastmasters meetings conducted in prisons.


Hugh 'Mr Hanky' Hugh McVean thinks that Toastmasters International can train criminals to dispense with lawyers and that their ignorance need not impede them..


Coral's ABUSE of her BLIND MOTHER amounts to EMOTIONAL & FINANCIAL ABUSE of the ELDERLY.

This is the CRIMINAL CONDUCT, for which Coral McVean and Hugh McVean, each face 14 years in Gaol.

Relevant Qld Criminal Law re FRAUD as FIDUCIARY by Coral & Hugh McVean

TRESPASS
if I visited my mother
TRESPASS
if I visited my mother.