include("/home/russellm/public_html/CodingPHP/GlobalPHP_HeaderFunctionOfIP.php"); ?>

The HAIG REPORT: the EVIDENCE

Australian CORRUPTION EXPOSED

VISIT: the ESSENTIAL
Web Hosting InfoCentral

Did Hugh McVean kill Daniel Morcombe?
Consider the EVIDENCE.

Exposure of INSURANCE FRAUD
by Hugh McVean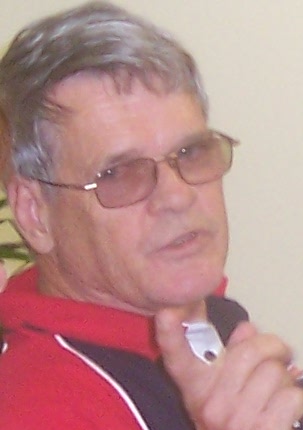 Hugh McVean, the evil, lying cheating parasite, in his usual threatening pose.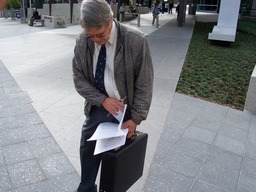 FORUM for Nambour & Sunshine_Coast, Qld Australia
but SPAMMERS BEWARE

Hugh Douglas McVean?


[The sign in the top right of the photo is a 'roundabout' street sign. It is not a 'thought bubble'.]

An idea of how Hugh McVean operates,

ALL DOCUMENTED.


Claytons" Rotary
OPEN letter to my sister Coral McVean nee Mathews
His background, origins and

parents.



Hugh McVean is my brother in law. That was not my decision. [My sister married him.]

Below is just one episode, when Hughie bullied me, when I was really disabled with severe after-effects of a serious head injury and undianosed other conditions.


For further evidence of how Hughie bullies, have a look at the page with DOCUMENTED EVIDENCE giving an idea of how Hugh McVean operates.

Hughie has always been a sponge. In mid 1973, when I was in Brisbane and still recovering from my ill health, and he wanted to get away from Coral's parents in Townsville, so he could control her totally, he wanted to inspect a pharmacy and health centre at Noosa and Noosaville, so pressured me into driving him and my sister up to the Sunshine Coast after picking them up at the airport in Brisbane. It was raining heavily that weekend and he wasted so much time that it was dangerous driving back, so we had to stay overnight and I knew people at Coolum so Hugh had me impose on my friends to put us all up over night. Driving back on the Sunday it was extremely stressful with the heavy rain and water over the road in many places. Hugh even sponged on THEM for MEALS too.

I had gone out of my way on many occasions to help him once he had married my sister. So he repays me by trying to cheat me and fabricate a "contract", and he has my sister also become a criminal by participating in that forgery and then also, both of them, in having that fabrication entered in court as bone fide evidence.

I always thought Hugh was a bit odd. I found one cound never get a straight answer from him, but I thought that was just him. In fact, I now realise it is his just being slimy and sly. It was only after I discovered that he had forged a purported contract with me and put it into court, that I started to think back over previous occurrances.

After they were married, Hugh bought a water ski boat. I was invited to go one day when he Coral and his hotel boozer mates went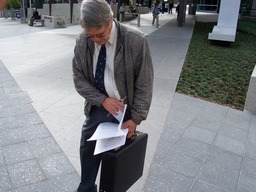 water ski-ing on the Strand in Townsville. This was after the time of my head injury when I was really "out of it". Everyone was having a turn at ski-ing. I did not know the reason, but every time one of the women was to ski, she would pull on a particular pair of tight pants. It was all going smoothly. When it came my turn, I was told that the method to rise up on the skis was to sit upright in the water with the front tips of my skis just out of the water and my knees under my chin. I did that, but unlike with all the others, the boat did not spring into action, to lift me out of the water, but just moved off slowly. In fact, on each occasion, I was almost out of the water and the boat slowed but did not stop. I was holding on hoping to pick up speed, but it did not and I ended up falling sideways. We tried again, and the same result. On about the sixth try, the boat sprang into action and I was up on the skiis. Do you realise what was happening? I was being given repeated enemaes by Hughie's deliberate actions. I did not realise it at the time. Now, when I think back, I can imagine Hugh thinking it was such a big laugh with his hotel boozie mates. I can imagine them all killing themselves laughing, with comments like, "Oh stop it Hughie, gefaw, gefaw , gefaw, you're terrible to the poor fellow, gefaw, gefaw ad infinitum." They must have thought Hughie was such a joker. It must have been so funny, as I did not realise what was happening; [I did soon after realise that I was very sick and in great pain - I think it did me permanent injury]. They must have been really cracking up as I, innocently and unaware, kept lining up to be given repeated enemas. This epitomises Hughie McVean, the bully. I am sure he will claim he has no idea of what I am saying. He may be a bit concerned as there were many people with him in the boat at that time. They will most certainly remember, and may have recounted it manytimes since. I am sure they will not now wish to be seen as approving it. In fact some were approving it, and I know their names. Others will know they were there too. They may very likely wish to distance themselves from it.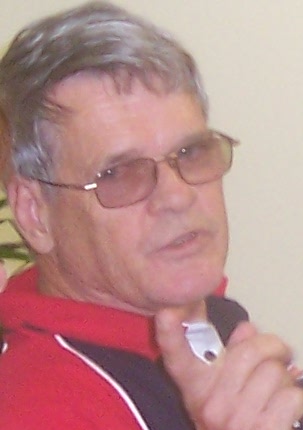 Hugh McVean, the evil, lying, cheating parasite, in his usual threatening pose.


Hugh Douglas McVean?


[The sign in the top right of the photo is a 'roundabout' street sign. It is not a 'thought bubble'.]

An idea of how Hugh McVean operates,

ALL DOCUMENTED.


Claytons" Rotary
OPEN letter to my sister Coral McVean nee Mathews
His background, origins and

parents.




Coral said to me in a dazed manner: "I met the fellow tonight that I am going to marry". That was Hugh McVean. The big thing for Coral was that he looked like Paul Newman, and she had a big crush on Paul Newman. She repeated that comment at the time, and the years since, ad nauseam.

What do yout think?

Check out the gallery below, of four pictures of Hugh taken at that time.

Therefore, where-ever you are on the globe, tell us what you think. Did he look like a younger Paul Newman?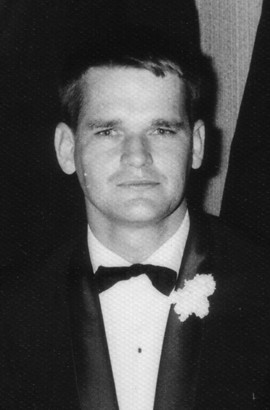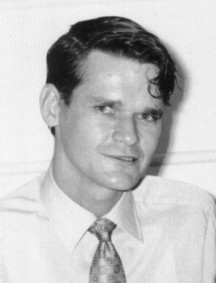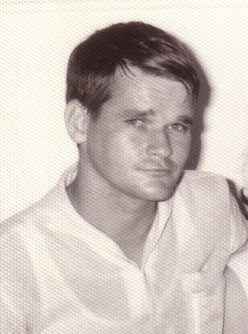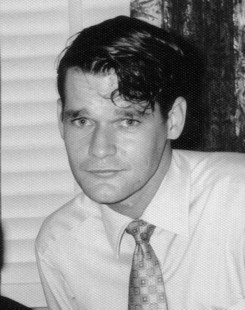 There is much CORRUPTION in Australia but the majority of it is concealed. THIS HAS MAJOR CONSEQUENCES FOR AUSTRALIA POLICICALLY ON the WORLD STAGE. Australia attempts to pontificate from the HIGH MORAL GROUND and be the "BULLY OF THE PACIFIC". America [USA – Bush] is attempting to diminish its INTERNATIONAL crimes by seeming to associate with a densizen of the "high moral ground" [Australia], whereas in fact, AUSTRALIA IS RIFE WITH CORRUPTION. The hidden corruption is spread across layers of government, [elected and "public service"], POLICE, [Queensland and Federal], the judiciary, legal profession, EDUCATION, UNIVERSITIES and business. It occurs in many dimensions. Much of the corruption is for the "cover-up" of incompetence, and other corruption. Some members of my "family" have gained some "inspiration" from some of this corruption, utilising corruption in the legal profession and judiciary.
The www is the ideal medium to present The EVIDENCE of this corruption when that evidence is documented and the statements of others where those statements are public records. I WILL PUBLISH THE FACTUAL EVIDENCE HERE. My purpose with this site is to assemble that evidence and the logical linkage for the UNCHALLENGABLE CONCLUSION. I have special skills in this respect. I am first and foremost a MATHEMATICIAN with maths majors in my BSc and BA. As well, I am fully trained to be admitted as a lawyer. I have practical experience in many courts over many years and as an accountant and tax agent.
Quick Access

Who is "HAIG"?
HAIG concerns:
Contents/Sitemap
SEARCH this site
Opt-In Emails/ SIGN UP.
Contact HAIG
The "Judges are Corrupt" [WorldWide] Network
Tertiary Education in Australia Recycling to save the Earth Water stupidity in Australia.
English as a Second Language for Chinese.
Interests for Chinese People
Coaching/Consulting
CORRUPTION EXPOSED
fffffff
ggggg
hhhhh

eeeeeee